Handcrafted in Canada with love for your best friends
Linen Bandana - classic tie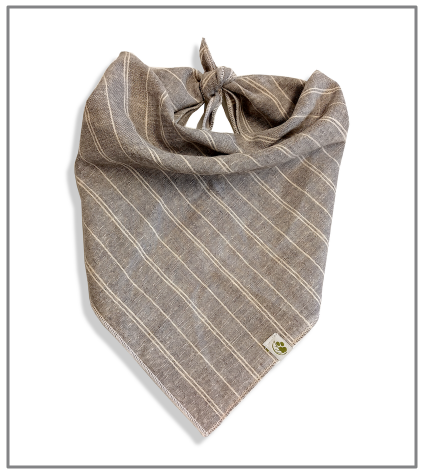 A perfect lightweight bandana for summer!
Wear it alone or pair it with a cozy sweater or jacket for a warm walk.
Simply fold the bandana diagonally into a triangle and tie around your pet's neck.
For a shorter scarf look, roll down the top edge before tying.
Available in three sizes:
XS/S - fits necks up to 11"
M/L - fits necks up to 15"
XL - fits necks up to 20"
* Made of soft organic cotton & hemp linen fabric
* Handmade in Canada with love for your best friend
Shipping Details:
All in-stock items ship in 2-3 business days.
Inventory is updated daily.
Cart
Your shopping cart is empty.