Handcrafted in Canada with love for your best friends
Pendant Collar Charms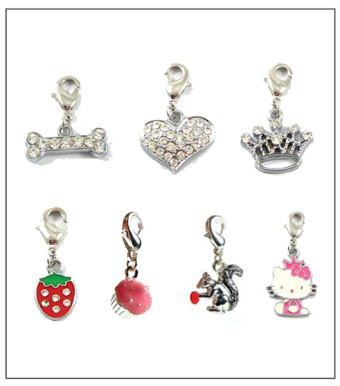 Temporarily sold out of Strawberry charms
Clip your charm on your dog's collar or harness for a stylish accessory! You can also clip your charm to your keychain or even use it as a zipper pull on your favorite hoodie!
These pendant charms are Lead-free and Nickel free (in line with European/US environmental standards).
Sold out - Princess Kitty
Shipping Details:
Due to COVID-19 please expect delays in delivering and tracking of mail and parcels.
All in-stock items ship within 48 hours.
Inventory is updated daily.
Cart
Your shopping cart is empty.