Handcrafted in Canada with love for your best friends
Catnip Eco-Kicker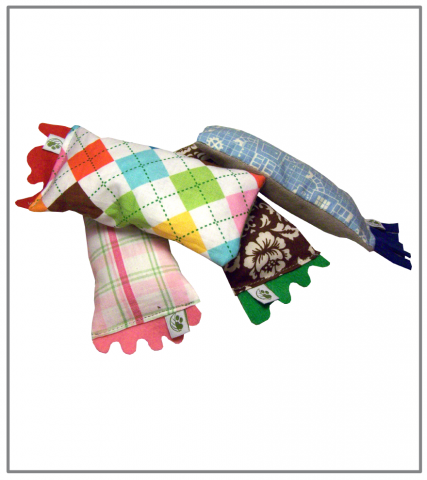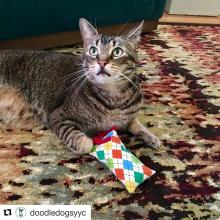 Eco-Kickers are a must-have for every cat. Perfect for bunny kicking, attacking, and snuggling, these cat toys are stuffed with our homegrown all-natural catnip and recycled polyfill for extra kick. Made with upcycled eco-friendly fabrics in fun patterns and colors with a wool felt trim. They're so cute you won't mind seeing these scattered around your house.
Toys measure approximately 2.5" x 5"
Handmade in Canada with love for your best friend.
Please remember that no toy is indestructible, always supervise your pet when they are playing with toys.
Shipping Details:
Due to COVID-19 please expect delays in delivering and tracking of mail and parcels.
All in-stock items ship within 48 hours.
Inventory is updated daily.
Cart
Your shopping cart is empty.