Handcrafted in Canada with love for your best friends
Dog Harness Strap Cover - Sherpa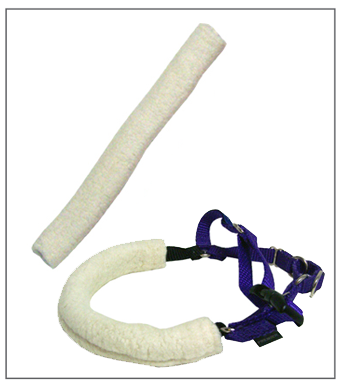 Add comfort to any dog harness and prevent rubbing. Eco-Pup's Harness Strap Covers are the perfect way to easily add extra comfort to your dog's harness and help prevent rubbing and chafing.  Made of 100% organic cotton sherpa. Harness not included.
* Sizes XS, S & M fit 3/8"-1/2" wide harnesses
* Sizes L & XL fit 1" wide harnesses
* Easily slides over any harness strap cover to help prevent rubbing and add comfort
* Easy to cut down to size if needed
* Machine Washable
* Made in Canada with love for your best friends
Shipping Details:
FREE SHIPPING UNTIL APRIL 15th
All in-stock items ship within 48 hours.
Inventory is updated daily.
Cart
Your shopping cart is empty.