Handcrafted in Canada with love for your best friends
Nevermore Tshirt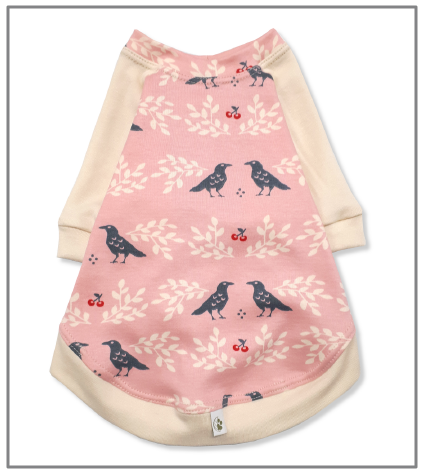 Whether you live in the city, or through the forest; cozy up with soft florals and lucky birds in the Nevermore Tshirt.
Pink bird print with cream sleeves & waistband.
Organic Cotton & Bamboo/Cotton fabrics.
Made in Canada with love for your best friend.
Shipping Details:
All in-stock items ship in 2-3 business days.
Inventory is updated daily.
Cart
Your shopping cart is empty.